About Kaz Kanmuri (CEO)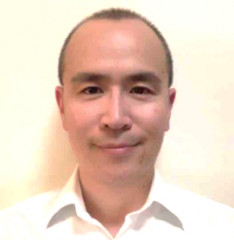 Kaz Kanmuri was a director, and the Japan Development Leader of Rare Diseases and Cardiovascular and Metabolic Disease Area in the Clinical Research of Development Japan, Pfizer Japan Inc. He had work experience in Sankyo Co. Ltd., as first 10 years of his career. He worked on many clinical development projects from early stage to late stage. He concurrently serves as a board director member in the CTD Inc.
His current interest in the medicine development is how we create a definitive launch platform for Japan in collaboration with bio-pharmaceuticals, academia as well as the Japan health authority for transformative medicines. He has been performing a comprehensive assessment of the Japan environment for a innovative approach to a future therapy from the stand point of strategic feasibility in the regulatory path as well as clinical study execution.
He has extensive clinical development expertise (has worked in both Japan and Global organizations), has focused strategic and operational excellence and sustained delivery in medicine development with more than 20 years experience of study level, program level, disease area, and business category levels in various disease areas, e.g., cardiovascular and metabolic diseases (hypertension, heart failure, arrhythmia, acute coronary syndrome, thrombosis, hyperlipidemia, diabetes), renal diseases (diabetic nephropathy and nephrotic syndrome), liver disease (Nonalcoholic Steatohepatitis) and obesity, and rare diseases (hemophilia, intracranial hemorrhage, growth hormone deficiency, Duchenne muscular dystrophy, cardiomyopathy associated with amyloidosis, pulmonary arterial hypertension and influenza vaccine.
He received his PhD degree (regulatory science) from Kitasato University School of Pharmacy in Japan. He is also serving as a member of the Contents Committee of DIA Japan to promote regulatory science. This year, he serves as vice chairman for the coming DIA Japan annual meeting in November 2018 in Tokyo.
He loves a wide range of music from Enka, Pops, Dance, Jazz to Heavy Metal. Long ago, He was raising enthusiasm for playing the electric bass, electric guitar and composition. He also got pocket money with music performance, recording support and karaoke data creation. In the wedding ceremony with his wife, all produced by his own music rather than created by others. He is in servant type leadership which dedicates everything for his life, of course for his family. He likes watching American football and swimming. His motto is "Good habits will certainly go beyond talent", "Web pages are handmade feeling important".
Publication
Kanmuri K, Narukawa M. Characteristics of post-marketing studies and their contribution to post-marketing safety measures in Japan. Pharmaceutical Medicine 2014; 28(2): 67-73.
Kanmuri K, Narukawa M. Investigation of the Safety Profiles of Japanese Clinical Trials. Therapeutic Innovation & Regulatory Science. 2014; 48(3): 308-15.
Kanmuri K, Narukawa M. Investigation of Characteristics of Japanese Clinical Trials in Terms of Data Variability. Therapeutic Innovation & Regulatory Science. 2013; 47(4): 430-7.
Ogawa S, Shinohara Y, Kanmuri K. Safety and efficacy of the oral direct factor Xa inhibitor apixaban in Japanese patients with non-valvular atrial fibrillation. -The ARISTOTLE-J study-. Circ J. 2011; 75(8): 1852-9.
Nakamura M, Nishikawa M, Komuro I, Kitajima I, Uetsuka Y, Yamagami T, Minamiguchi H, Yoshimatsu R, Tanabe K, Matsuoka N, Kanmuri K, Ogawa H. Apixaban for the Treatment of Japanese Subjects With Acute Venous Thromboembolism (AMPLIFY-J Study). Circ J. 2015; 79(6): 1230-6.
Tsutsui H, Ito H, Kitakaze M, Komuro I, Murohara T, Izumi T, Sunagawa K, Yasumura Y, Yano M, Yamamoto K, Yoshikawa T, Tsutamoto T, Zhang J, Okayama A, Ichikawa Y, Kanmuri K, Matsuzaki M; J-EMPHASIS-HF Study Group. Double-Blind, Randomized, Placebo-Controlled Trial Evaluating the Efficacy and Safety of Eplerenone in Japanese Patients With Chronic Heart Failure (J-EMPHASIS-HF). Circ J. 2017 Aug 19. doi: 10.1253/circj.CJ-17-0323.
Professional Activities
Invited presenter at symposium of The 8th International Collaborative Forum of Human Gene Therapy for Genetic Disease in Jan 2018
Serving as the vice-chair of program committee for DIA 2018 annual meeting. Served as the Contents Committee member in DIA Japan (clinical representative) since 2014, program committee member in 2014, 2015 and 2017, session chair for "Career management and planning" in 2012 and "Abstract session" in 2017
ex ICH-E7 JPMA expert
ex Council member of the Society for Regulatory Science of medical products, and conducted peer reviews for submitted manuscripts
Served as a research fellow at Clinical Medicine (Regulatory Science in Pharmaceutical Medicine), Graduate School of Pharmaceutical Sciences, Kitasato University from 2013 to 2015, to contribute study for PMS optimization as a part of MHLW granted research
Conducted lectures (how to plan PhD study and create better manuscripts) at the Graduate School of Pharmaceutical Sciences, Kitasato University in 2014, 2015 and 2017
Conducted lecture (how to create better clinical trial protocol) at the 9th conference on CRC and Clinical Trials in Yokohama 2009 (about 400-500 attendees)

Peer review journal review experiences: Current Clinical Pharmacology, Therapeutic Innovation & Regulatory Science